Shikokumura Entrance "Oyanesan"
Period:

Completed April 2022 (Design: Tokyo University Associate Professor Yoshiyuki Kawazoe)
Outline

Steel reinforced concrete building with partial second floor.
Total floor area: approx. 500㎡

As the gateway to Shikoku Mura Museum, it holds the following functions.
First floor: ticket window, museum shop, toilets, coin lockers, etc.
Second floor: exhibition space (Episode room)
It got the name Oyanesan for the following reasons:
・The building's roof (yane in Japanese) is its most distinguishing feature.
・It stands at the foot of Mt. Yashima, which also has the shape of a roof (yane).
・Tatsuo Kato, founder of Shikoku Mura, was fascinated by the beauty of thatched roofs and that led him to preserving old kominka houses.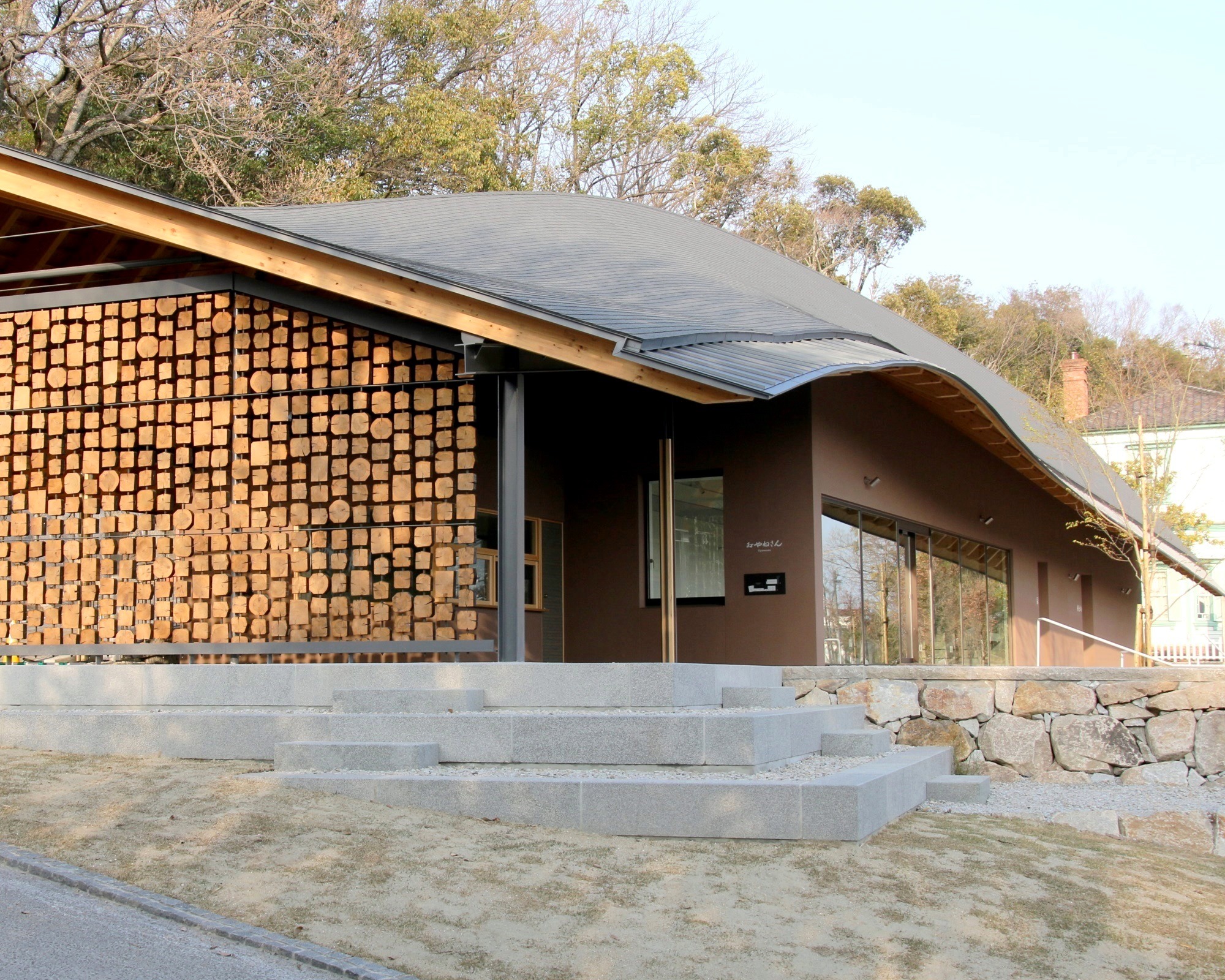 Yoshiyuki Kawazoe, the building designer, had this to say about the roof design:
"The building mixes a variety of functions like an exhibition space, shop, and toilets, and it has one single-story section and one two-story. I adjusted the height of the kirizuma gabling, a feature shared with traditional kominka house architecture, to meet each function's needs, creating a natural variation. That results in an organic, unique undulating roof profile. So, I rearranged traditional architectural forms to the limits of modern technology in this roof."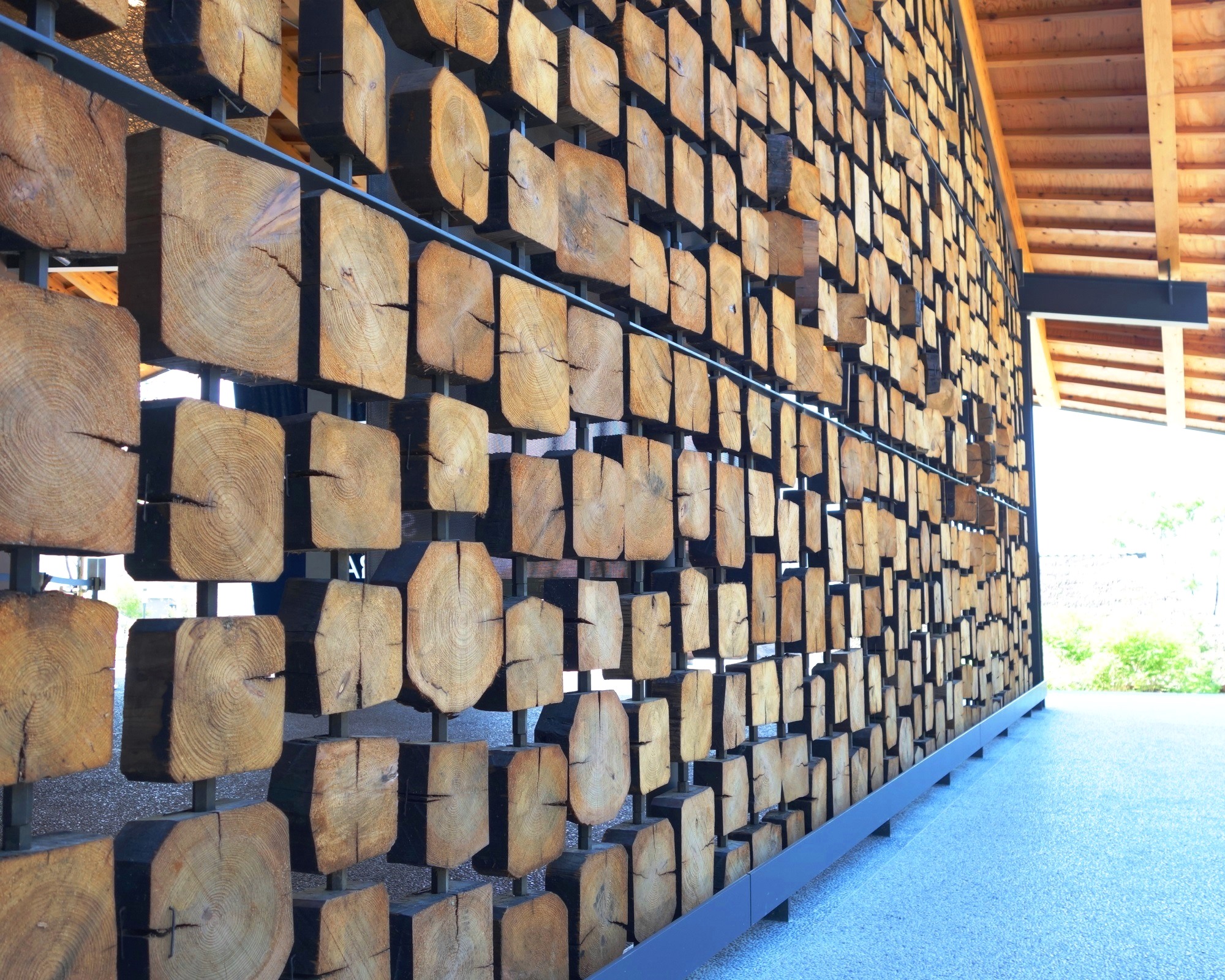 The Wooden Stained Glass installation on the building's west side is the first glance for most visitors in entry to the museum, and an impressive one.
It is made from wood recovered from the Endo family house, which was washed away in Minami-sanriku town in 2011's Great East Japan Earthquake tsunami. It is made from slices cut from the beams and columns that are joined together, but the variation in size, shape, and tree rings of each piece work together to create an almost modern art painting impression.
The view is impressive of when lit by the two bulbs hanging from the foyer ceiling with the noren curtain hanging in front of Waraya, but the view from the north side of the foyer with the curve of Oyanesan's undulating roof, the thatched roof of Waraya, and the ridge of the Sanuki mountain range in the distance layered together is also recommended.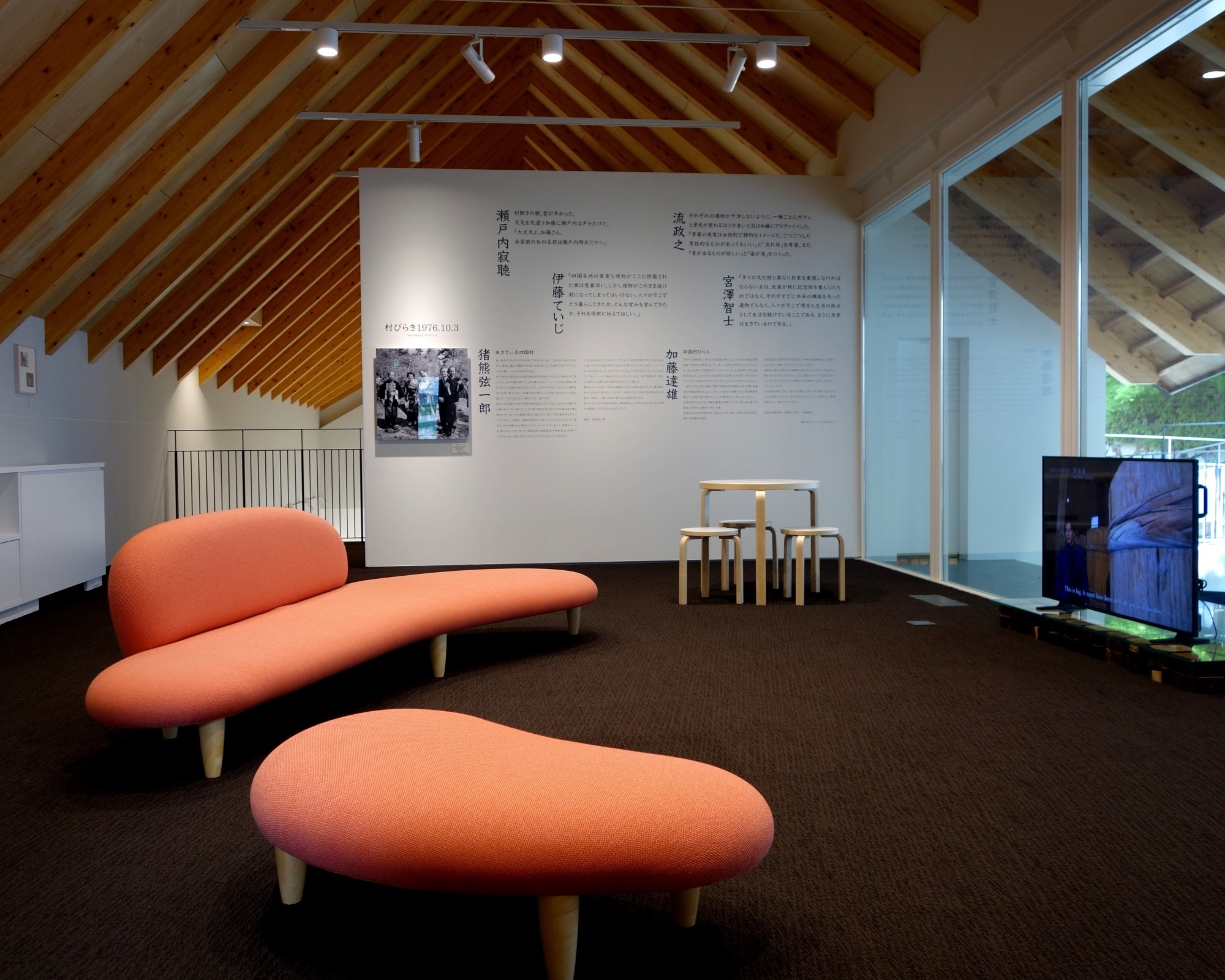 The second floor Episode Room is an exhibition hall for visitors to visit after they've explored the vast ranges of the Shikoku Mura Museum.
Visitors can view photographs from the 1976 opening ceremony, messages from figures involved in the museum's opening like Genichiro Inokuma, photographs of visitors and partners, and a "boy's diary" and early Showa period "order postcards" preserved as materials related to soy sauce manufacture.
It also runs a guide video featuring actor Jun Kaname, perfect for a relaxing finish for the day's tour.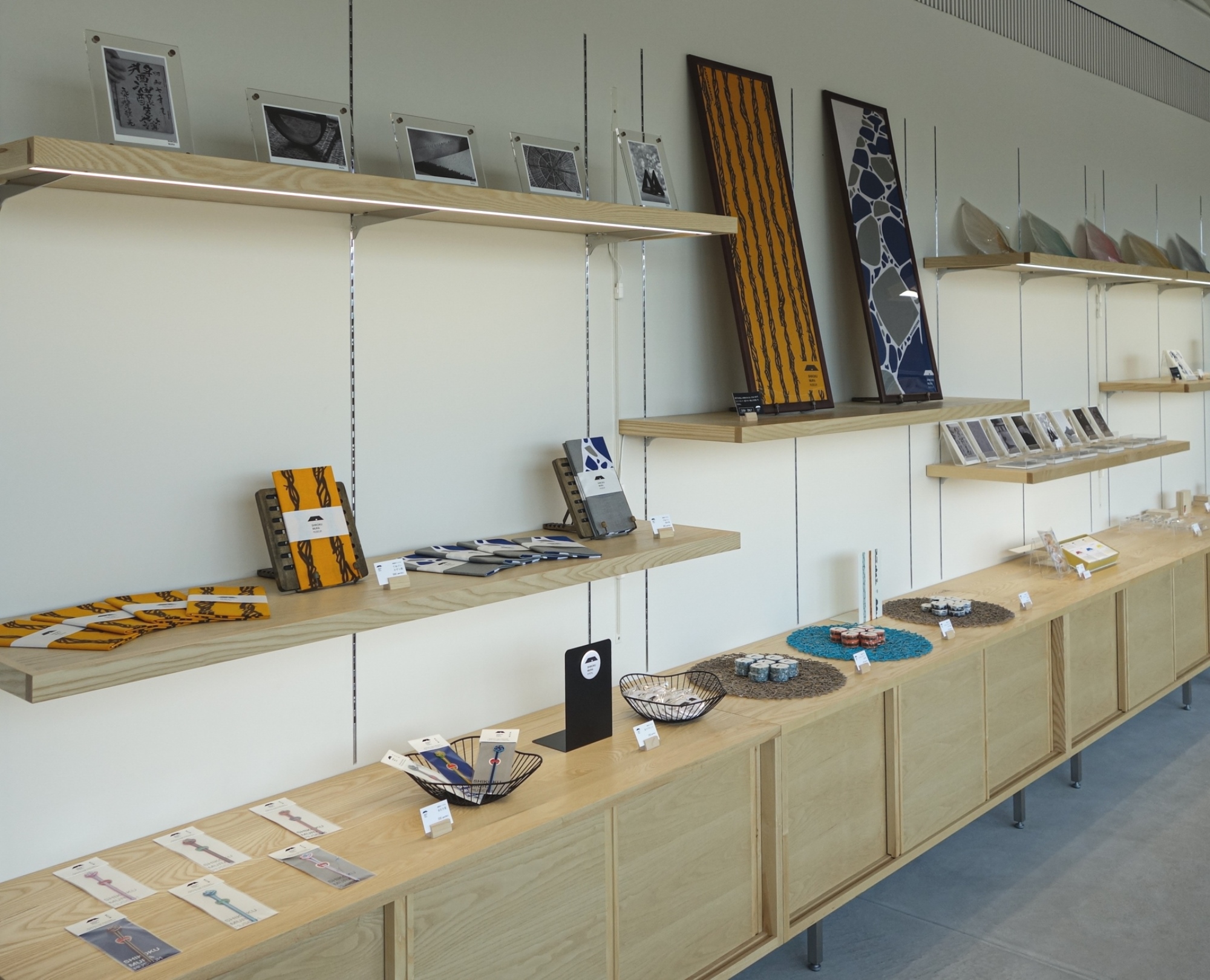 The museum shop has original merchandise for sale.
Please browse through the items, many featuring memorable buildings or folk tools, to see if anything catches your eye.
Not only are they perfect for personal mementos, but they make great souvenirs and gifts.
(Shikoku Mura Museum Tickets are not needed to visit the shop.)